We provide annual Summer Schools which are focused on a specific theme. Students learn songs, drama pieces and dances which fit this theme, and then star in a large showcase at the end of the week in front of a live audience.
We have some fantastic guest teachers from the professional industry come and visit us during the week. All of them are more than happy to answer any questions you may have about performing.
During the week we encourage the students to come up with their own ideas and interpretation of the given theme and some even devise, set or choreograph their own solos, duets or trios.
Examples of subjects we visit:
DRAMA
MUSICAL THEATRE
SINGING
VARIETY OF DANCE STYLES
DEVISING
CHOREOGRAPHY
COSTUME/PROP DESIGN & BUILD
RHYTHM/PERCUSSION
Our theme for 2009 was movies. See below:
SUMMER SCHOOL 2009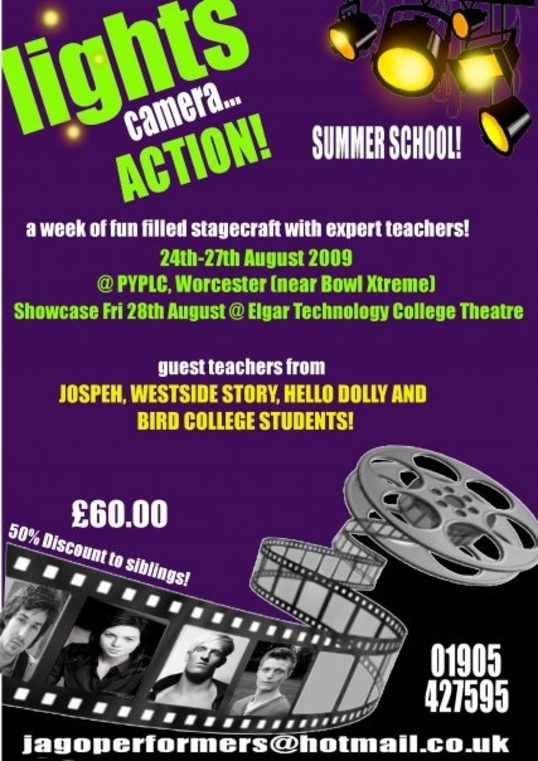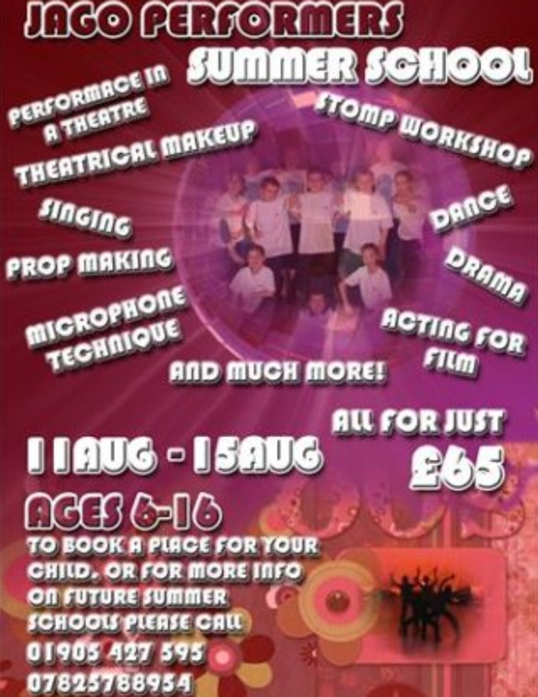 Previous courses include:

Easter School 2008
Whitsun School 2008
Summer School 2008
Summer School 2009
Easter School 2010